Electric Heating Kettle Jacketed Kettle Price Cooking Kettle Kettle Factory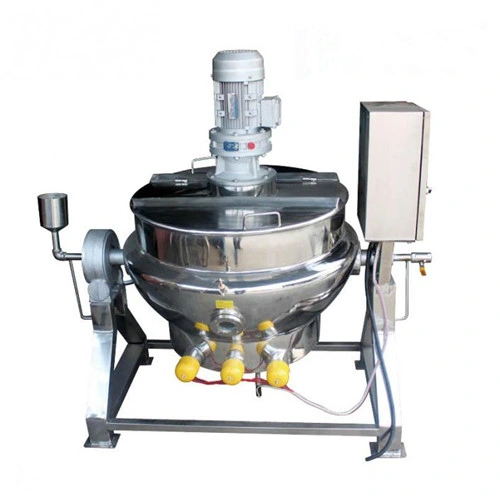 Humanized structure design and easy to operate .
Transition area of interior wall on tank adopts arc for transition to ensure no dead comer of sanitation .
Configuration of tank :
Quick open manhole .
Various types of CIP cleaners .
Fly and insect resistant sanitary breathing cover .
Adjustable triangular bracket .
Dismountable materials input pipe assembly .
Thermometer (According to customer requirements ).
Ladder (According to customer requirements).
Paddle blender .
Liquid level meter and lever controller (According to customer requirements) .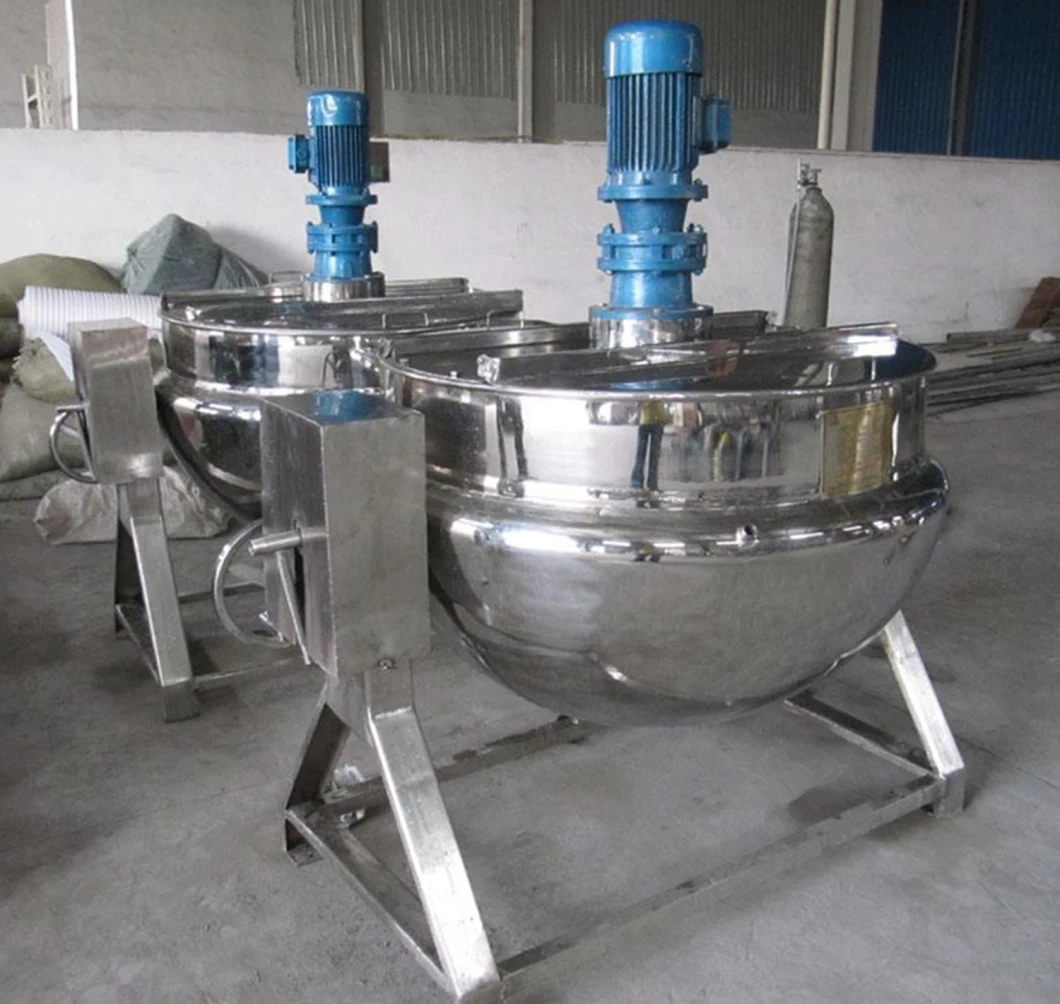 This equipment is used widely for pharmacy,food,chemical industry. To cook ,boiling ,concentrator .according to client requirement :it can use hot steam and electrical heating sources .Also it can add the agitator and cover .All depend on clients
This equipment consist of boiler body,stir device ,worm wheel and worm rod .the boiler body can be rotated within 180 degree. all the materialsin contact with media used stainless steel featuring good anticorrosion and duraility.which are in accordance with GMP standard.
We can also make the jacketed kettle or jacketed boiler according to your special demands.
Technology data



KQ50

KQ100

KQ150

KQ200

KQ300

KQ400

KQ500

Capacity L

50

100

150

200

300

400

500

Jacketed pressure
Mpa

< 0.2

Evaporation capacity
kg/h

30

40

50

65

75

100

150

Heat area
m 2

0.4

0.45

0.76

1.0

1.15

1.44

1.90

Energy consumption
kg/h

33

44

55

72

90

110

165

N.W.
kg

170

190

210

230

320

360

485

LxWxH
mm

720X600X830

800X650X830

1350X650X1100

1400X700X1100

1450X800X1110

1500X850X1140

1600X900X1150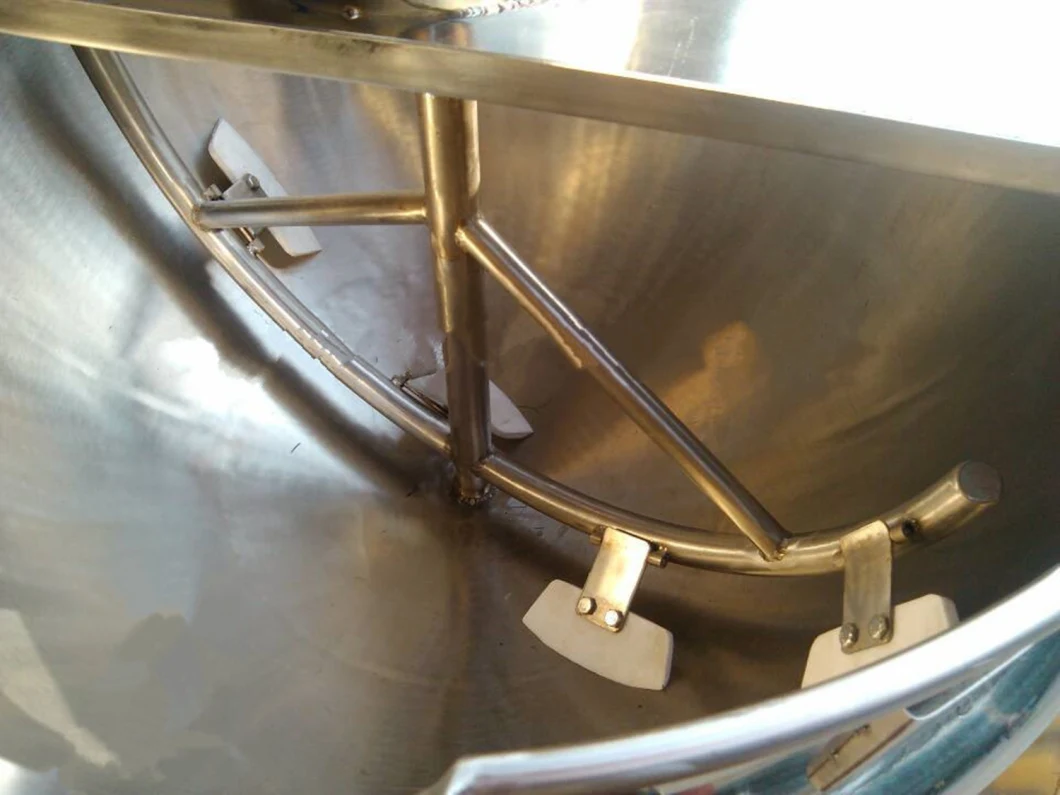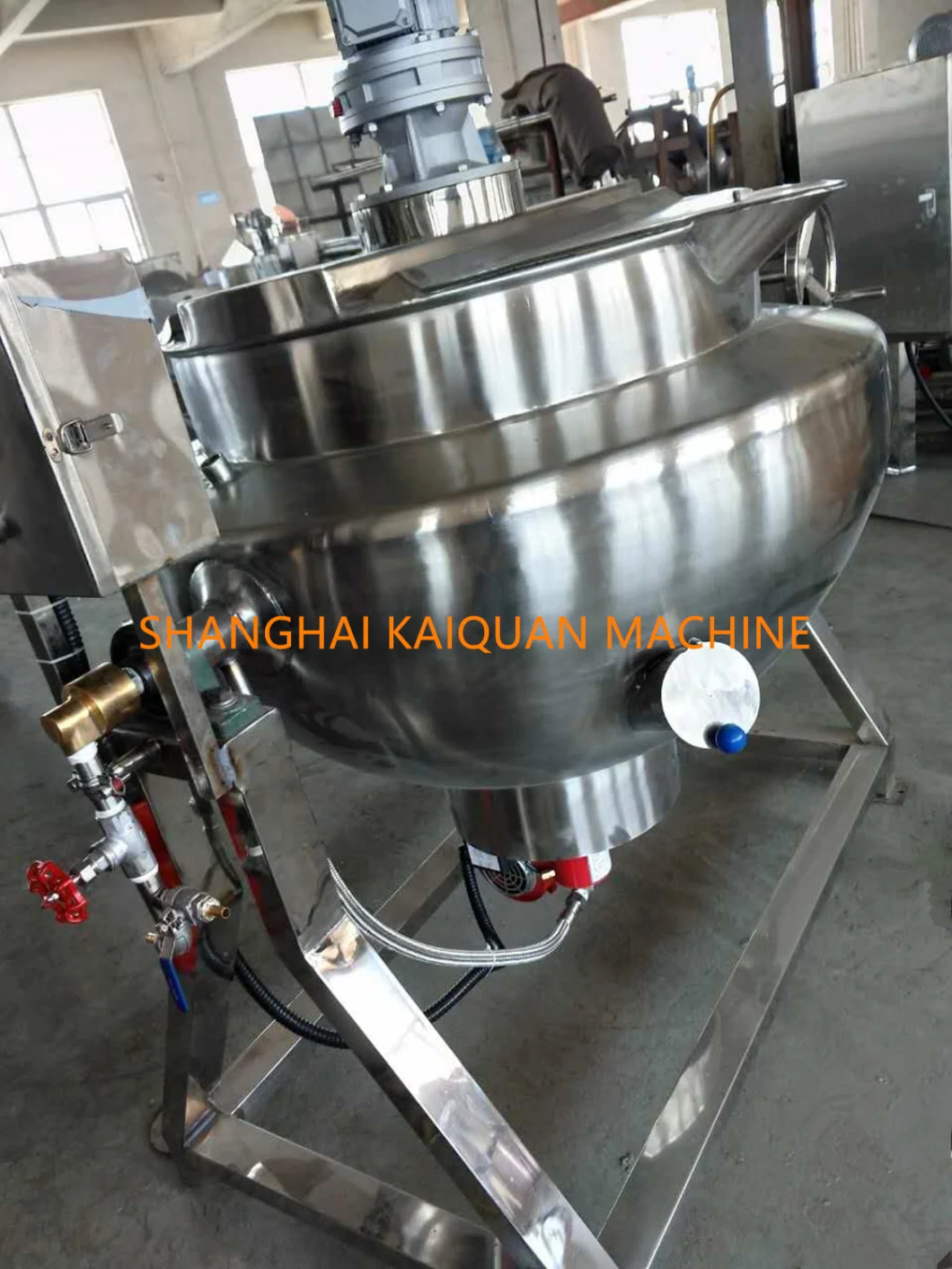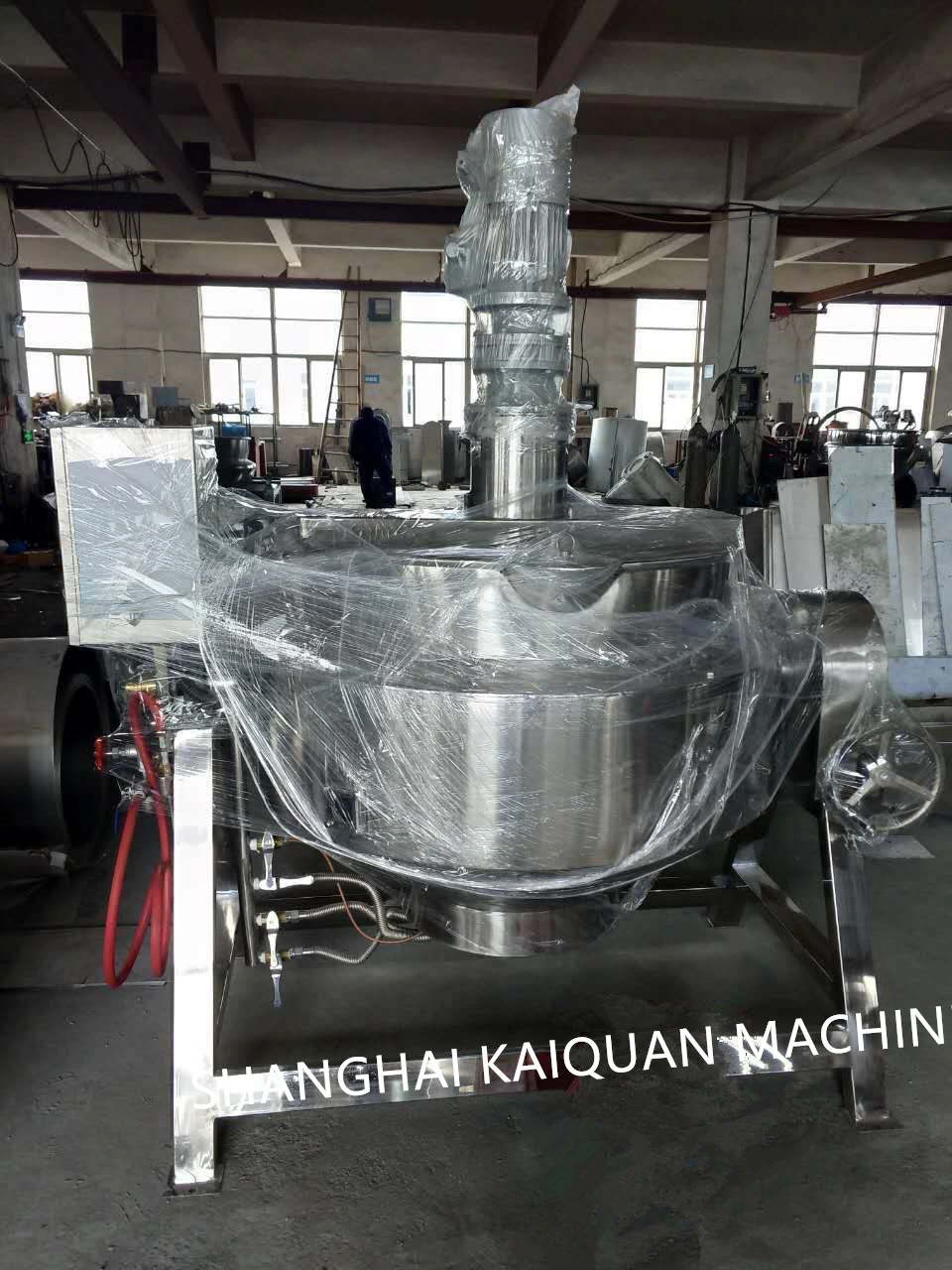 Electric Heating Kettle Jacketed Kettle Price Cooking Kettle Kettle Factory